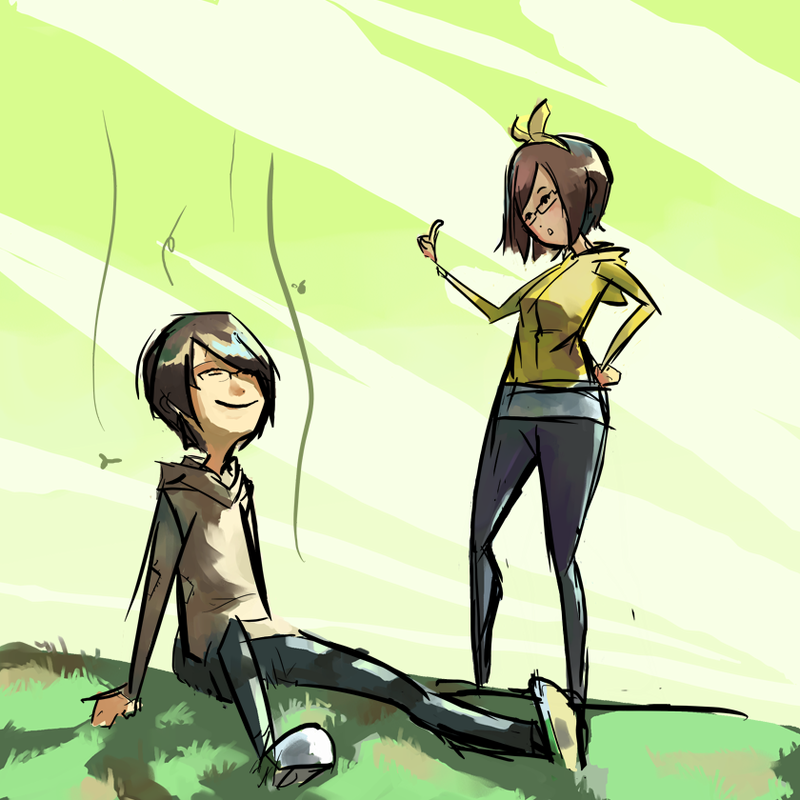 So tonights theme was smell.
They both involve me... smelling... because I don't really care that much about my hygiene. I typically care enough that I don't get marked as "the smelly guy" but it's well known that I don't shower every day and I wear lots of clothes with holes in them. So that's that. Ha ha
Mine is just me sitting there happily while Jessica scolds me and Jessica apparently made a deodorant ad? The frolicking part is because I enjoy frolicking through nature.
Jessica's is awesome, let me just say. I probably would have done a better job but I really didn't think about it and I didn't think Jessica was gonna post tonight, ha ha.
Anyways, smell you later!
William
PS MGS 4 is amazing! At least I thought so. But don't play it if you don't like stories.